Professional Indemnity | Master Builders Insurance Brokers
Professional Indemnity
Cover for your advice and professional services.
Cover for
Civil liability
Legal defence costs
Damages
Design issues
Specification errors
Incorrect advice
Covered professions
Builders
Design and construct professionals
Project management professionals
Construction management professionals
Architects
Draftspeople
Engineers
Height safety professionals
Surveyors
Building inspectors
What is Professional Indemnity Insurance?
If you provide advice or professional services, it's vital in protecting your business against claims of incorrect or incomplete advice.
Professional Indemnity Insurance protects you against claims made against you arising from your advice or professional services, causing financial loss or other damages to third parties.
It costs time and money to defend against a claim. You could be held responsible not only for your actions but also for those of your partners, employees and even consultants.
Professional Indemnity Insurance protects your business against legal costs and claims made by third parties.
Examples of exposures include:
Design and construct
Incidental design and specification alterations made during construction
Building design work
Project and construction management
Vicarious liability for negligence of other professionals, i.e. architects and engineers
Product specification
We have the expertise to advise on the critical coverage requirements relevant to your specific business activities.
What's the cost of defending a claim?
Even if found to have had no or minimal responsibility for a financial loss or damage, the legal cost for a defending a claim could easily be $50k–$100k, or much higher.
Many businesses would not have the funds to pay these costs, let alone afford any settlement or damages to a third party.
Professional Indemnity Insurance enables you to access expert legal firms to assist in defending a claim. Where you are legally liable to pay the third party's costs, they assist in settling the claim to a third party – protecting your business and your livelihood.
Why do you need this policy?
Here's an example:
Max is a residential builder who promotes his business as a custom home builder.
The architect and engineer he engages incorrectly design the slab for a sloping block build, resulting in severe structural issues to the home.
When the homeowner pursues recovery of costs, the builder is involved in the lawsuit, incurring over $60k in legal expenses, and a small portion of the damages, which ended up being an additional $45k.

Because Max had a professional indemnity policy, the Insurer covered the total $105k cost incurred, less his excess.
Professional Indemnity policies are complex, and insurers all have different exclusions concerning the types of activities covered. Understanding what isn't covered is important for all businesses, and is extremely important for clients in the construction industry.
There are many exposures construction businesses face, changes in the insurance market, and how your insurer's view of your risk might change from one year to the next. Therefore getting the right advice is key.
It is crucial to discuss any issues with your broker that you may have regarding design errors or other specification issues. We can then ensure that your insurer gets notified promptly. Not notifying circumstances promptly that eventually do give rise to a claim can prejudice your coverage under the policy or even result in the claim not being covered.
Why choose Master Builders Insurance Brokers?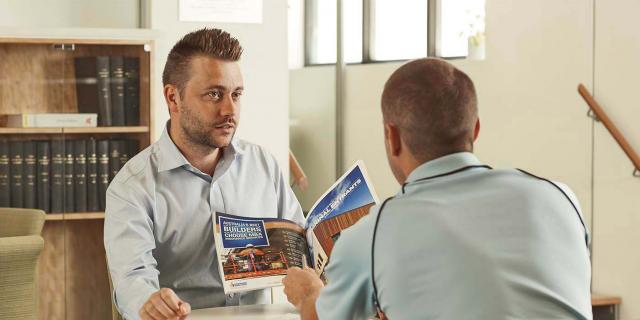 We're the industry specialists
We're the industry specialists
We understand your needs because we only deal with the building and construction industry.
Learn more
Questions?
Talk to your local specialist: